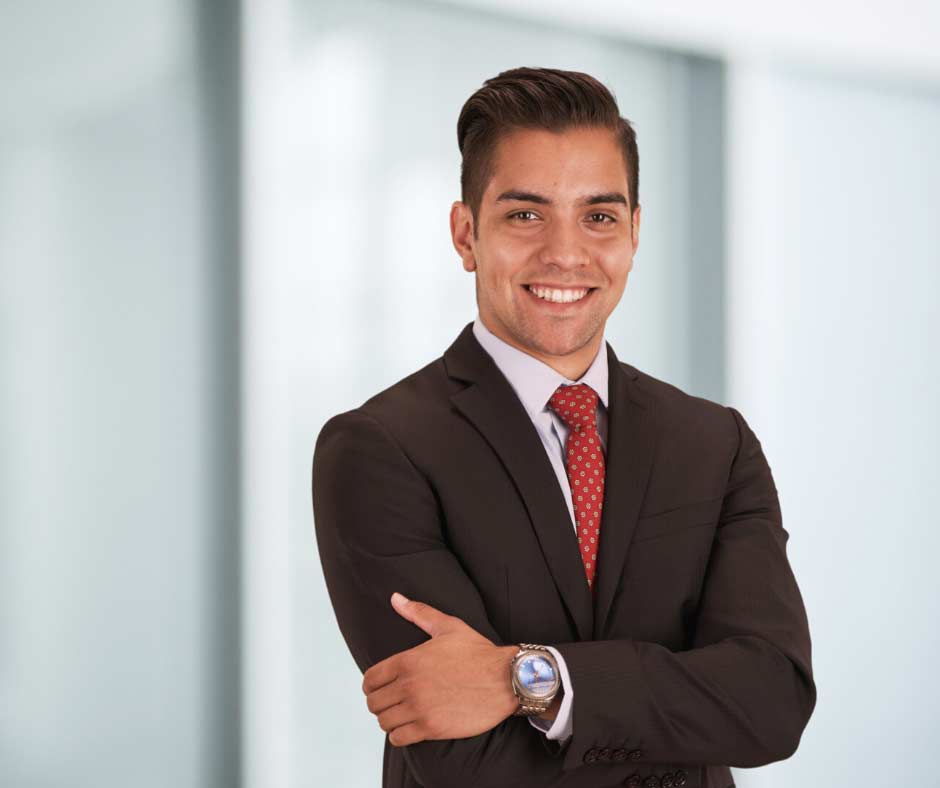 Are you described as a team leader by your friends? Do they usually look to you for answers? Do you tend to express strong opinions when business topics come up? If you answered "Yes" to the questions above, then you may have natural
business management
skills! Like every career path, business management has certain skills that are needed in order to effectively perform within the field.With your natural talent, you could be one step ahead!
To reach your potential, you may want to supplement your natural talents with a business management program to expand your knowledge. Continue reading to learn why having natural business management skills could be beneficial to your future!
What Are the Skills Required For Business Management?
There are many different skills that make up a business management career path. Although you may already possess some, there are certain skills that you could expand on! Some common business management skills examples are:
Communication skills: Managers are ineffective if they cannot communicate well verbally. Also, your body language, facial expressions, and tone are critical (1).
Writing skills: Communicating effectively in writing may make you stand out from other business management professionals (2).
Interpersonal skills: Communicating verbally one-on-one with your co-workers and employees is essential to a successful business career (3).
Decision-making skills: Making the right decisions fast is essential in a thriving business. Do you have what it takes (4)?
Listening skills: A good leader knows he or she does not know it all. Listening to others is key to grow professionally (5).
With these important skills listed above, you could become a respected business professional with great potential! These skills are crucial components of a successful manager and long term leadership role.
Possessing Natural Business Management Skills | What it Could Do For You!
1. Your Skills Could Put You Ahead of Others
Natural business management skills could put you on the top of the stack of resumes for a job in the business management field. Possessing good management skills may put you ahead of your competition in the business management program you choose, and also could make you stand out from others in your work.
Remember, business management does not come naturally to everyone. Because you may already have natural business and managerial skills, you could easily expand them with further education within the field. Having natural skills could give you a strong foundation for learning new skills in school!
2. Natural Business Management Skills Could Shape You into a Great Employee
Your natural skills may mold you into an excellent employee who could gain attention and promotions to management positions down the road! Companies seek workers who are independently motivated and can contribute to every part of the team and business. Possessing natural communication, problem-solving, and time management skills could help you do your job better and gain the attention of those around you. When these skills are used in harmony, you could really go above and beyond in your work, making you an invaluable employee!
3. It Could Open Doors in the Future
Business skills could open many career doors. For example, business management skills could help you to function as an effective manager and leader for your team members. Already having certain managerial skills could give you a better understanding of how to properly run a strong team. Working on sharpening your naturally acquired business management skills could have a huge impact on your job opportunities and performance, which could help you advance in your career.
Why Are Management Skills Important in Business?
The importance of management skills in business is mainly due to the fact that almost everything is fast-paced. Without good business skills, you may not be able to keep on top of your tasks. Having robust business management skills means you may work in many different business occupations.
In your business career, you may often work with clients face to face. Learning to communicate well is critical for your success. You wouldn't communicate to your client the same way you communicate with your friends. Businesses that employ those with strong leadership skills, as well as other essential qualities, could assist in the overall growth of the company! So, put your natural abilities to the test, and start a business management program!
Grow and Strengthen Your Business Management Skills at Mildred Elley
At Mildred Elley, our program in business management will prepare you for a successful business career. You will receive technical training in cutting edge computer technologies, which can boost your productivity and competitive advantage. Step out of your comfort zone and train toward strengthening your existing skills so you could potentially grow within your career!
Our business courses are currently offered in our Pittsfield, Albany, and NYC locations! Within our courses, we strive to outline the importance of analytical thinking, strong communication skills, written communication, and solving problems creatively. If you're already good at these skills, you could make them even better at Mildred Elley. Learn more about our program today!