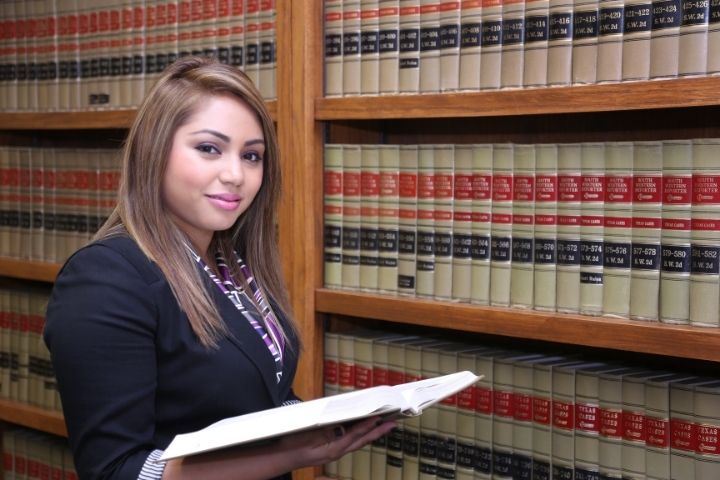 The verdict is in, and the jury has found that a career in law could be a thoroughly rewarding path for you. The question is, which path will you take—and what will it entail?
You may find yourself interested in exploring Paralegal Studies programs. There are numerous degree programs or certificate programs that could lead you down the path to becoming a paralegal. Choosing the right paralegal education program is a vital first step. But where exactly to start?
We're about to delve into what you could expect from a degree in paralegal studies and how to go about completing paralegal school requirements. Soon, you could have a better understanding of the field, and you could find yourself on the road toward your dream career.
Take the first step in your career journey today!
If the paralegal field is calling your name, it is important to understand the steps to becoming a paralegal, and what kinds of tasks you may undertake as a future paralegal. Paralegals and legal assistants perform a variety of tasks to support lawyers, including maintaining and organizing files, conducting legal research, and drafting documents1. You may find yourself working in a law firm or legal office. To do so, you will need to start with a paralegal education.
Completing your paralegal education requirements, however, is not one rigid path. Starting points and requirements may vary. Most paralegals and legal assistants have an associate's degree in paralegal studies, or a bachelor's degree in another field and a certificate in paralegal studies2. You don't necessarily need to start completely at square one just because you initially went to school for something else!
Now that you know a little bit more about your options, the question is what will you be learning once you enroll and get started? What does being a paralegal entail? If you want to learn more about potential day-to-day tasks and beyond, let's dive in.
The Work of a Paralegal: What Does a Paralegal Do?
If you're looking to work in a law office, a paralegal education could prepare you for a variety of tasks, such as conducting legal research, drafting legal documents, maintaining legal files, and interacting with clients. A paralegal may also provide critical administrative support, playing a key role throughout their organization, in court cases and more.
In a typical work environment, a paralegal may also:
Investigate and gather the facts of a case
Conduct research on relevant laws, regulations, and legal articles
Organize and maintain documents in paper or electronic filing systems
Gather and arrange evidence and other legal documents for attorney review and case preparation
Write or summarize reports to help lawyers prepare for trials
Draft correspondence and legal documents, such as contracts and mortgages
Get affidavits and other formal statements that may be used as evidence in court
Help lawyers during trials by handling exhibits, taking notes, or reviewing trial transcripts
File exhibits, briefs, appeals and other legal documents with the court or opposing counsel
Call clients, witnesses, lawyers, and outside vendors to schedule interviews, meetings, and depositions

1
Once you have met paralegal school requirements, you may soon end up taking on all of the above and more. As a paralegal, you could make a difference within a law office and in many lives. Of course, you must first begin by finding the right paralegal education program to suit both you and your goals. So, what will your program of choice require?
Breaking Down Paralegal School Requirements
You now know what kinds of tasks you could handle as a paralegal. Your paralegal education could teach you how to perform these important tasks, and more! It is important to find a paralegal studies program that will satisfy any paralegal degree requirements toward professional practice. However, you may also want to enroll in a program that meets your personal goals and needs so you can get the most out of this new direction in life.
In the classes needed to become a paralegal, you could learn how to plan, direct, and coordinate legal services in a law firm, agency, or organization. Enrolling in a paralegal education program could also open up more possibilities as your skills expand and strengthen. One day, you could even find yourself supervising and managing legal clerical and administrative personnel!
Along with providing support to lawyers, a paralegal's job may also include managing a legal office. Management requires certain preferred qualities. Meeting your paralegal degree requirements may also allow you to enhance your analytical, communication, and leadership skills.
Once you've completed your paralegal school requirements, you could enter the workforce with a well-rounded education in your desired area of law. You could apply your skills and knowledge to coordinate administrative duties. If you can envision your life as a paralegal, then why not take the plunge?
Mildred Elley's Paralegal Studies program could be your starting point in meeting your educational goals. If you're looking for a program to educate you in the steps to becoming a paralegal while accommodating your personal needs, Mildred Elley may be your academic match!
You won't have to feel lost or restricted after completing the A.A.S. degree program in Paralegal Studies at Mildred Elley either. The program could prepare you with classes to become a paralegal, as well as provide you with potentially helpful career placement advice. At Mildred Elley, our lifetime job placement assistance could help you discover new opportunities.
Completing your paralegal school requirements could lead to a fulfilling career in legal services and related fields from the get-go. You may also choose to enroll in the Advanced Paralegal Studies program to advance to a four-year degree program. Starting your paralegal education journey at Mildred Elley could eventually open up a multitude of possibilities.
Now that you have a grasp on the paralegal field as a whole, you can take that first step into the future you've been waiting for. Enroll at Mildred Elley today!
Learn more about Paralegal Studies at Mildred Elley
---
Sources: