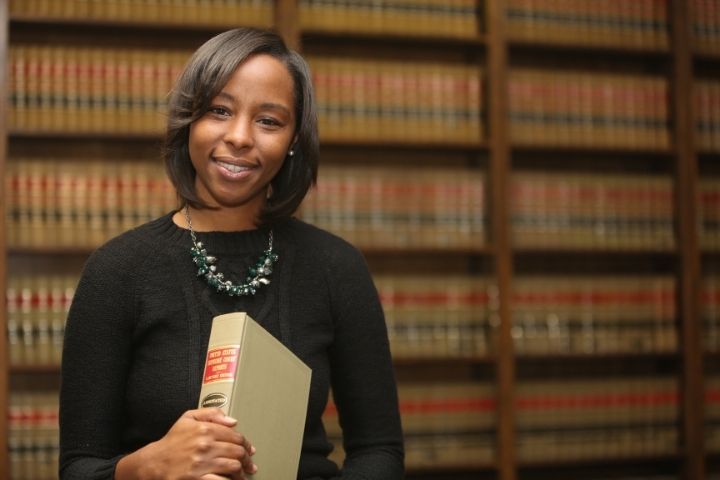 Have you been wondering how to become a paralegal? It's a great career choice for those interested in the law and helping people get the legal assistance they need. Those that choose the paralegal career path enjoy an exciting and challenging work environment, performing a variety of legal administrative tasks. This is vital work for a well-functioning legal team of attorneys and other paralegals.  
To become a paralegal, you'll need to enroll and graduate from a paralegal studies school for entry-level job placement. But don't worry – there are many great schools to choose from to earn your paralegal associate's degree and move on to your career. 
Are you interested in learning what training paralegal courses you may need to take and what paralegal job duties you may be doing once graduating? Continue reading to find out how to become a paralegal in five steps!
Take the first step in your career journey today!
#1 Explore and Research in a Paralegal Training School
So you're interested in the paralegal career path. But what next? You'll want to begin by researching "paralegal training near me" to find some of the best schools in your area. The good news is that your training could be conducted digitally through paralegal education online training. There are also schools that could offer the benefits of both in-person and online classes to provide schedule flexibility and a better learning environment.
You'll want to invest in the time to find the right training paralegal courses for you. It's also important to find one that is going to help you grow into your occupation. Some paralegal studies schools offer both training paralegal courses and an internship for in-person experience at a law firm. 
#2 Enroll in the Paralegal Studies Program That Fits your Academic Goals
Once you have researched "paralegal training near me" to find the right school for you, the next step is to complete your training! Whether you decide on completing an associate's degree or a bachelor's degree, paralegal training online or in-person will prepare you for paralegal job duties. These tasks can include:
Help lawyers during trials by handling exhibits, taking notes or reviewing trial transcripts

Conduct research on relevant laws, regulations, and legal articles

File exhibits, briefs, appeals, and other legal documents with the court or opposing counsel

Call clients, witnesses, lawyers, and outside vendors to schedule interviews, meetings, and depositions

And so much more!

1



All these duties and responsibilities could be a part of your daily tasks as a paralegal. But you'll need to finish your paralegal education online or in-person to obtain the skills and experience necessary to excel in legal services.
#3 Gain Experience in Working in Law Firm
Another important step in how to become a paralegal is to gain real-world experience in legal services. Does the training program you've enrolled in offer an internship? An internship could give you an opportunity to merge your knowledge and applied skills with in-field experience. 
It's an important step to gain entry-level employment as a paralegal. You have the opportunity to see how working in a law firm is really like before graduating. Whether you decide on receiving your paralegal education online or in person, an internship is a great opportunity to have on your resume.
#4 Specialize
Paralegals and legal assistants are found in all types of organizations, but most work for law firms, corporate legal departments, and government agencies. Once you have graduated, you have the opportunity to specialize in your paralegal career path. Just like how you can specialize when you become a lawyer, you can also specialize when you become a paralegal. According to the U.S. Bureau of Labor Statistics, paralegals can specialize in different fields, including: 
Corporate

Litigation

Personal injury

Criminal law

Employee benefits

Intellectual property

Bankruptcy

Immigration

Family law

Real estate

1



Depending on the size of the firm, paralegal job duties tend to vary. In small firms, a paralegal may focus on one case from beginning to end whereas a paralegal in a large firm may just work on a particular phase of a case. 1 With the opportunity to specialize in whatever field you are interested in, a career in law may be the perfect fit for you.
#5 Seek Employment or Become Certified
The last step in how to become a paralegal is to pursue employment or become certified. Not all paralegals become certified. You have the option to seek entry-level employment immediately after graduating. Depending on your career goals, a certification may be beneficial because some legal services employers require their paralegals to be certified.2

Some national and local paralegal organizations offer voluntary paralegal certifications to students able to pass an exam.2
Other organizations offer voluntary paralegal certifications for paralegals who meet certain experience and education criteria. 2 Training and passing a certification could enhance your knowledge and prepare you for a paralegal career path.
Now that you know how to become a paralegal, what are you waiting for? Mildred Elley offers paralegal education online or in-person to obtain an Associates' Degree in Paralegal Studies at our Albany and New York City campuses.
Taking your interest in the legal system and turning it into a career is what Mildred Elley is all about! Our curriculum is designed to help students gain the knowledge they need in the legal field with classes taught by experienced instructors and hands-on experience. 
In less than 19 months, you could start your paralegal career path with 65 semester credit hours, including an internship. Are you interested in obtaining your paralegal education online or in-person? Contact Mildred Elley today!
Learn more about Paralegal Studies at Mildred Elley
---
Sources: