Medical Assistant Training Tips
Entering the medical field can be a bit daunting, but it doesn't have to be! If you are thinking of pursuing a career as a medical assistant, you are probably asking yourself some questions. What are the duties of a medical assistant? Where can medical assistants work? How will I learn the medical terminology? What is the difference between administrative and clinical medical assistants? Whether you are an aspiring medical assistant or debating if you should enroll in a medical assistant training program, we have the resources you need!
We provide information and advice regarding career opportunities, patient care techniques, clinical duties, growth within the field, and so much more! Your new career in healthcare, working alongside medical professionals, begins now. Take a look at our medical assistant blogs and read some of the medical assistant training tips we have laid out for you!
Deciding to begin your medical assistant training could be the beginning of an exciting career in the healthcare industry. At Mildred Elley, we make it our duty to prepare students with the skills and tools they need to succeed in a healthcare facility. We have designed medical assisting curriculums that are focused on in-class teaching and hands-on experience in our medical labs to ensure student success.
Medical Assistant Training at Mildred Elley
Medical assistant's duties vary depending on the type of specialization they choose. If you are not sure about the path you would like to pursue as a medical assistant, then luckily for you, we offer a variety of programs at all three Mildred Elley campuses ranging from Medical Assistant A.O.S. Degree, Clinical Medical Assistant Certification, and a Medical Office Assistant Certification: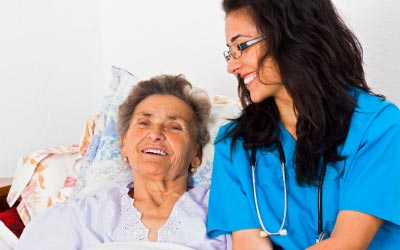 You've been considering pursuing a new career in healthcare because your compassionate towards helping others and are looking for a role to display your strengths. Going to school for 4+ years isn't an option but you're still motivated to make a better future...
Read More...