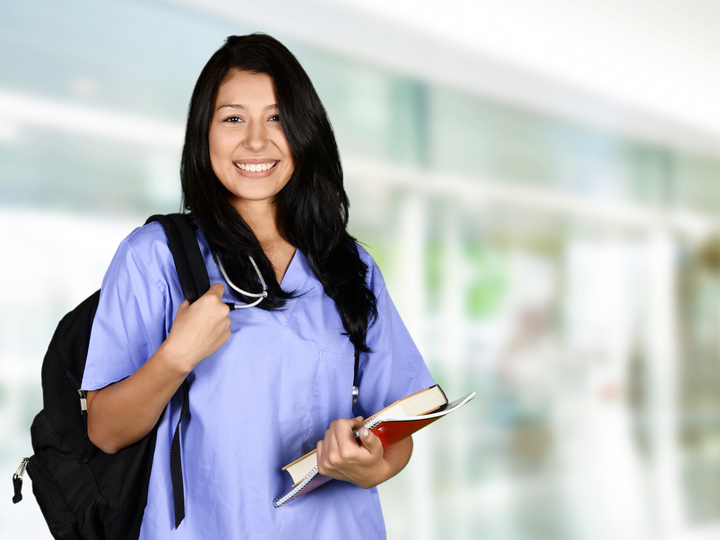 You love to care for others. You aredetail-orientedd and you are looking for your next opportunity for growth. You're probably wondering how you can use your passion in a flourishing new career. Well, we have exciting news to share! Have you heard about the medical assistant growth in 201?
In 2019, we can see medical assistant growth as a career. As a trained medical assistant, you could use your strong skill set to help provide quality care to others. A career as a medical assistant only takes a short amount of training and could be very rewarding! The ability to inspire patients and be a vital asset to a healthcare team is just a decision away. Are you ready to explore a career as a Medical Assistant? If you answered "YES" pursuing a career as a medical assistant this year is full of opportunity. The medical assistant profession is expected to grow and your talent is needed for today's healthcare facilities.
Are Medical Assistants in High Demand?
Yes! According to the Bureau of Labor Statistics, employment of medical assistants projected to grow 23 percent from 2018 to 2028 (1). This means there are more employment opportunities for you to choose from. As people continue to age and need preventive care, physicians will be looking at you to help keep everything running smoothly. You'll have the chance to spearhead clinical tasks and provide patients with excellent care.
In 2016 there were over 630,000 medical assistant job openings (2). Since the field is experiencing job growth you can choose a healthcare setting that fits your interests. If you have compassion for working with the elderly why not pursue employment in a nursing home? With the medical assistant growth in today's society, you could also explore job opportunities in office environments such as outpatient clinics, doctors offices or hospitals.
Training vs. Wages
With medical assistant growth rising there is no better time to pursue formal training than now. Certification as a CMA (certified medical assistant) can be completed between one to two years (3). That is a very short amount of time compared with a medical assistant salary (4). As of 2019, the median annual wage for medical assistants was $34,800 (5).
According to the BLS, the highest 10% of those working as medical assistants make $48,720 a year (6). How much you could earn as a medical assistant is determined by your qualifications and your experience. Becoming a certified medical assistant gives an employer a legitimate reason to pay you more! 
Flexible Schedule and Benefits
A career as a medical assistant can provide you with a flexible work schedule and great benefits. Traditional medical assistant settings are open Monday through Friday and consist of full-time hours (7). You could possibly enjoy weekends off and a generous benefits package depending on your employer (8). Many employers offer retirement plans, social security benefits, health insurance and paid time off (9)! With a career as a medical assistant, you can have a great job yet still have time for you!
Ready to make a change? Take the first step!
Requesting information requires no obligation or commitments.

Various Certification Options
Medical assistant employment growth in 2019 has created a demand for qualified CMA's in this field. If you pursue medical assistant training you will be able to take certification exams offered through the NHA (National Healthcareer Association). Becoming certified will set you apart from other applicants (10). Here are a couple of exciting options:
CPT – Certified phlebotomy technicians are trained on how to properly take blood samples, the correct protocol for disposing of needles and how to answer any questions a patient might have. They work in laboratories, hospitals, and blood donor centers (11).
CET – Certified EKG technicians are responsible for successfully administering EKG's, stress tests and Holter monitoring on patients that have heart complications or to prep them for surgery. CET's process the results of these tests and give them to the physician to be reviewed (12).
CCMA – Certified clinical medical assistants work alongside the physician by taking vital signs, managing patient information, setting up appointments and being the point of contact between doctor and patient. They are trained on how to give medications and assist with various clinical duties to support staff (13).
CMAA – Certified medical administrative assistants have the responsibility of maintaining patient medical histories, answering phone calls, scheduling appointments and giving patients a pleasant and helpful experience (14).
Medical Assistant Growth and Versatility in Career Options
As a medical assistant, you could expand into multiple areas in health care. Medical assistants are not limited to working in doctors' offices. As noted above, their skills can be used in hospitals, laboratories, and blood donor centers. Medical assistants can also become medical office assistants, EKG technicians, surgical techs and claims examiners (15). If you decided five years into your career as a CMA that you wanted to switch to a different area in the medical field you could. Many of the skills medical assistants have can be used in other medical careers.
Career advancement is another advantageous thing about becoming a medical assistant. CMA's have many of the prerequisites needed to become registered nurses, medical records managers, clinical supervisors, and office managers (16).
Fast-paced Training at Mildred Elley
In order to become a certified medical assistant, you must obtain the proper training prior to taking the NHA exams (17). At Mildred Elley, we offer three short-term Medical Assistant training options:
Clinical Medical Assistant
Medical Office Assistant
Medical Assistant Associate Degree
The certificate programs can be completed in as little as 14 months and the degree program in as little as 20 months. With our medical assisting programs at Mildred Elley, you could have the opportunity to explore medical assistant growth! As a student in our medical assistant program, you can benefit from hands-on training in our clinical labs. Our real-world experienced instructors are there to help you every step of the way. Our goal is to prepare you to become career-ready for a medical assistant position. We also offer lifetime job placement assistance as our commitment to you!
Start your path towards your medical assistant growth in 2019! Learn more today!
Sources: