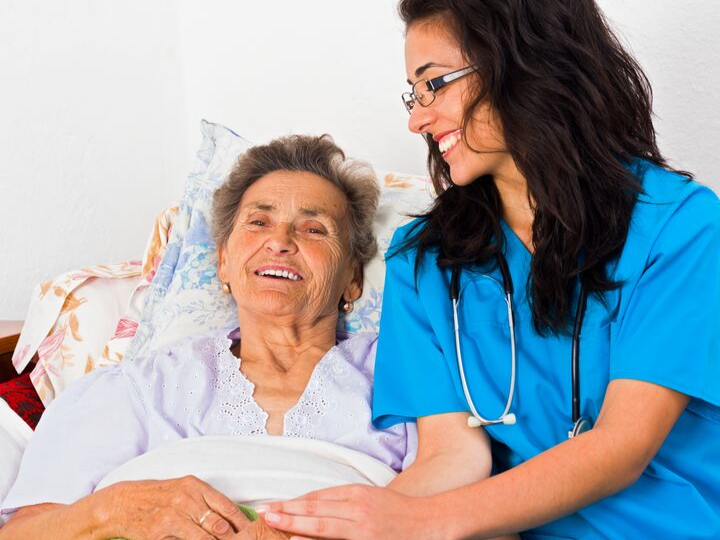 You've been considering pursuing a new career in healthcare because your compassionate towards helping others and are looking for a role to display your strengths. Going to school for 4+ years isn't an option but you're still motivated to make a better future for yourself. It's possible so you have weighed the option of studying towards a career as a medical assistant, which could take a fraction of the time. However, you've heard of the obstacles associated with medical assisting and are skeptical. Continue reading as we go through the biggest challenges faced in a medical assistant career path and how these hurdles could help you grow both professionally and personally.
Turning The Lemons Into Lemonade 
Here are some challenges that are commonly faced by students choosing a medical assistant career path that with the right approach can actually be rewarding.
Challenge 1: Patients Who Require A Great Deal of Attention
Within the healthcare industry, there are patients who require more attention than others. However, as a professional medical assistant, it is your responsibility to deal with their concerns and perform your tasks in a manner centric to patient care.
When considering medical assistant training you should seek out a program that will provide you with internship or externship opportunities to receive exposure working with diverse patients. Most medical assistant programs offer a patient care technician course to help refine your interpersonal skills in areas such as:
Active listening
Patience
Responsibility
Being An Active Leader
Becoming a medical assistant includes interacting with people experiencing discomfort which requires you to show empathy. If you can display these characteristics your future could look bright as a medical assistant!
Reward 1: Enhance Your Reputation For Providing Excellent Patient Care
After completing medical assistant training, you will be capable to care for patients which is a valuable asset that can help you stand out in the eyes of employers when pursuing a medical assistant career path. The more exposure you get working with patients, the better you will become at problem-solving and delivering an excellent patient experience.
Challenge 2: Fast Paced Environments
Healthcare industries can be stressful environments because of its fast pace and steady workload. Doctors/Physicians Assistants can often seem demanding since they need medical assistants to work quickly to perform tasks. With appointments normally back to back, the medical assistant must be focused and efficient as they work.
Reward 2: The Opportunity To Strengthen Your Skillset and Stand out in your Medical Assistant Career Path
As you work in these fast-paced environments you can strengthen your skill set in multitasking as you excel in a medical assistant career path. This will help open new doors for greater roles in the future and help you gain recognition and experience. Staying organized and completing your tasks effectively can help put you at ease in your work. Purchase a detailed planner to help you keep track of all tasks that need to be completed. This will help you will feel more in control and your patients will feel taken care of!
Challenge 3: Work-Life Balance
Pursuing a medical assistant career path can give you the opportunity to have full-time work. Since most healthcare facilities are open 24/7, you can choose a shift that fits your schedule. Although some positions require working evening, weekends or holidays you should take the time to reward yourself for a job well done (1).
Reward 3: Be Proud Of Your Work. You Are Making A Difference!
Physicians need medical assistants who can work full-time providing amazing patient care. Your work will include caring for patients who are unable to do so for themselves. So when you're on the clock you are playing a major role in impacting a patients life. You also could have the opportunity to develop close bonds with your co-workers and really enjoy your work!
Challenge 4: Juggling Multiple Tasks At Once
A medical assistant is a vital asset to a healthcare team. Depending on your role, doctors and nurses will heavily rely on you to help in a number of tasks such as (2):
Recording patient history and personal information
Measuring vital signs
Assisting physicians with patient examinations
Scheduling patient appointments
Taking blood samples
The data you will obtain from these various tasks is important for correct diagnosis and treatment!
Reward 4:  Learn To Manage Your Workload And Prepare For Larger Roles In The Future
Although you may have to perform various tasks in a day, you are making a difference in a patient's life! The challenge of multitasking could help you learn to manage your workload with excellence, which will prepare you to climb the healthcare career ladder.
Ready to make a change? Take the first step!
Requesting information requires no obligation or commitments.

Medical Assistant Career Path – Medical Assistants Are In High Demand!
Medical Assistants are currently in high demand due to an expected growth rate of 18 percent from 2020 to 2030. This is much faster than the average for all occupations and is mainly due to the baby-boom population getting older and needing healthcare. Consider obtaining your medical assistant training so you can be out in the healthcare field before you know it!
At Mildred Elley, our Medical Assistant programs offer students hands-on experience in our labs where you will be taught by our talented instructors. With both degree and certificate options, our courses could help prepare you for the National Healthcare Exams (AHA) where you have the opportunity to receive medical assistant certification. Our medical assistant training courses are currently offered in Pittsfield, MA, Albany, NY, and NYC locations:
Medical Assistant AS (Associate of Science)
Available in New York City Metro and Albany, NY locations.
Clinical Medical Assistant (Certificate)
Available in New York City Metro, Albany, NY and Pittsfield, MA locations. 
Overcome The Challenges And Shape The Future As A Medical Assistant
Each of these challenges can be seen as positive because they will help prepare you for your next step on the medical assistant career path. Through attending one of our Medical Assistant programs, you will receive the experience needed to face the challenges ahead and deal with situations assertively. Becoming a medical assistant can make you a huge asset in the healthcare field and give you a head start in your career! To learn more about our Medical Assistant program, request information today!