Paralegal Studies Program
The paralegal is a critical member of the legal support team. Paralegals are responsible for conducting legal research, drafting legal documents, maintaining legal files and interacting with clients as well as providing critical administrative support in the office.
Paralegal Studies Program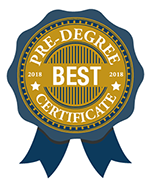 This Paralegal Studies program introduces you to the essential computer applications necessary to the legal field.
The paralegal studies student will learn the principles of law and fundamentals to ensure their organization is operating within applicable legal frameworks. Legal assistant students will learn skills for communication, writing, conflict resolution, legal negotiation and computer skills. A legal assistant student will also build research skills and learn to gather facts of the case to support attorneys during litigation. These are some of the skills that will be focused on in the Mildred Elley Paralegal Studies program.
Employment of paralegals and legal assistants is projected to grow 12 percent from 2020 to 2030 according to the United States Bureau of Labor Statistics †, much faster than the average for all occupations. As law firms try to increase the efficiency of legal services and reduce their costs, they are expected to hire more paralegals and legal assistants.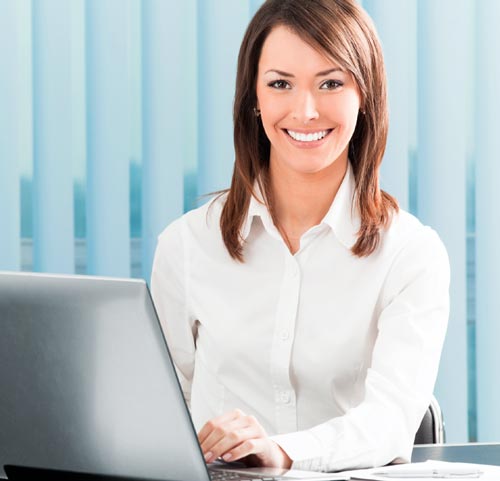 Jennifer Hill
Class of 2014
"I went into paralegal and decided it was something I was passionate about and that I could make a real difference. It gave me the confidence that I could be successful in a career."
Paralegal Studies Courses
Paralegal Studies students at the New York Metro campus of Mildred Elley will also have an opportunity to specialize by taking coursework in the following:
Document Processing
Word Processing and Presentation Applications
Spreadsheet and Database Applications
Introduction to Paralegal Studies and Civil Litigation
Family Law
Business Law
Real Estate Law
Legal Research & Writing
Wills, Estates, and Trusts
Torts
Criminal Law and Procedures
Introduction to Professional Office Management
Internship
Ready to make a change? Take the first step!
Requesting information requires no obligation or commitments.

Paralegal Studies Program Benefits
Attending Mildred Elley means you not only receive a quality higher education experience, but it also means you get access to the most advanced legal assistant job training available. Mildred Elley also offers many different benefits for program students.
Financial Aid & Scholarships For Those Who Qualify
Lifetime Job Placement Assistance
Flexible School Schedule
Convenient Location in Lower Manhattan's Financial District
Easy Access to Express Subways and Buses
Approved for Veterans Education Benefits
*Proudly offered as a branch campus program of the Mildred Elley Albany Campus. Please refer to the Academic Catalog for further details and disclosures.
† https://www.bls.gov/ooh/legal/paralegals-and-legal-assistants.htm#tab-6
GOT QUESTIONS?
If you're ready to start your career as a paralegal, CONTACT US now to begin your training!