Do what you love and help others through the art of ancient healing.
Massage Therapy NYC
Have the opportunity to attain Your Massage Therapy Degree at Mildred Elley in New York City! You care about people and desire to make a difference in the lives of others. You enjoy bringing relief to those in pain, but you're not sure how to turn your passion into a fulfilling career. Look no further! At Mildred Elley, you could pursue a Massage Therapy Degree and give yourself the opportunity to merge passion into a profession.
Massage therapy is one of the most popular holistic healing methods that have the ability to promote mental and physical wellness. At Mildred Elley, our massage therapy NYC courses will teach you techniques that focus on natural healing methods to help patients with chronic pain or stress.
Upon successful completion of the program and required coursework, students in our massage therapy NYC program will be awarded a massage therapy degree. After receiving your massage therapy degree from Mildred Elley, you will be qualified to take the New York State Massage Therapy Examination and have the opportunity to go on to become a licensed massage therapist in NY! We also offer lifetime job placement assistance to students who have completed our Massage Therapy NYC program. We want to give our students the opportunity to connect with great employers and take their careers to the next level!
Ready to make a change? Take the first step!
Requesting information requires no obligation or commitments.

Becoming a Massage Therapist | A Positive Career Outlook
Massage therapists use touch to treat clients' injuries and to promote the client's overall wellbeing. By kneading muscles and other soft tissues of the body, massage therapists work with the body to heal naturally. Becoming a massage therapist means choosing a career that has the potential to improve a client's quality of life both physically and emotionally. Employment of massage therapists is projected to grow 32% from 2020 to 2030, much faster than the average for all occupations (1)!
Continued growth in the demand for massage services could lead to new job openings for massage therapists. If you become a licensed massage therapist, you could potentially fulfill a range of client needs whether that means helping relieve someone's stress or rehabilitating a sports injury.
Why You Should Strive Towards Your Massage Therapy Degree at Mildred Elley
During your massage therapy courses at Mildred Elley, you will have the support of our talented instructors as you learn a variety of massage techniques including Thai massage and deep tissue massage. We provide a small and intimate class setting that allows you to train with seasoned professors to sharpen your skills through hands-on experience in massage sessions. In the following massage therapy courses, you will have the opportunity to work alongside other students pursuing the same career as you:
Biology
Anatomy & Physiology
First Aid & CPR
Medical Terminology
Western Massage
Professional Development and Ethics
Myology & Kinesiology
Sports Massage
Reflexology
Oriental Massage
Pathology
Neurology
Myofascial Release Therapy
Clinic Practicum
In addition to our extensive program offerings, here at Mildred Elley we understand how important first-hand experience is for our students. At our NYC Metro campus, we have a Manhattan Massage Clinic fully staffed by massage therapy students where you can practice therapeutic massage techniques learned in your massage therapy courses. There, students can practice the range of motion techniques learned in their massage therapy degree program, learn the do's and don'ts of massage therapy and offer therapeutic massages to the public. This hands-on training is an essential step in your journey towards becoming a massage therapist.
Our massage therapy NYC program offers flexible class schedules that can work around your personal commitments whether that is family, hobbies or other life goals. We understand the importance of maintaining personal responsibilities while you obtain your massage therapy degree. These classes will give you a higher education experience that can prepare you for an entry-level career in massage therapy!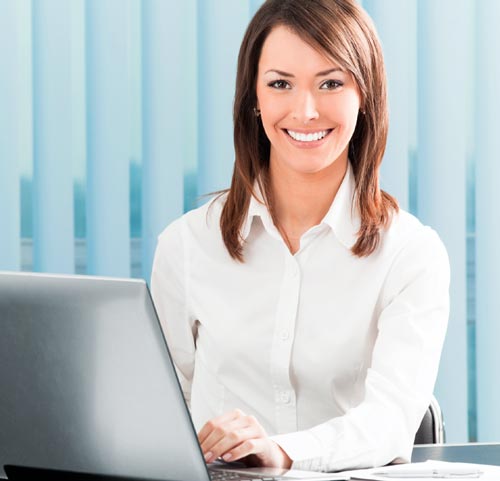 Kim Lathrop
Class of 2013
"Mildred Elley taught me how to study and to learn. With those skills I have advanced to become a very skilled Massage Therapist. I feel very fortunate and I love what I do."
Our Massage Therapy NYC Program Benefits Include…
Financial Aid & Scholarships for Those who Qualify
Lifetime Job Placement Assistance
Flexible School Schedule
Convenient Location in Lower Manhattan's Financial District
Easy Access to Express Subways and Buses
Approved for Veterans Education Benefits in NY
Accreditation
For a list of our program accreditations, please visit here.
Lifetime Job Placement Assistance
Here, in the heart of New York City, there are many potential opportunities for career placement. According to the BLS, the New York Metro area has the highest employment rate of licensed massage therapists in the country! After graduating from Mildred Elley with a Massage Therapy Degree NYC, enjoy our lifetime job placement assistance. Our hopes are to see YOU pursue a rewarding career as a massage therapist in the New York Metro area!
GOT QUESTIONS?
If you're ready to start your career as a massage therapist, CONTACT US now to begin your training!