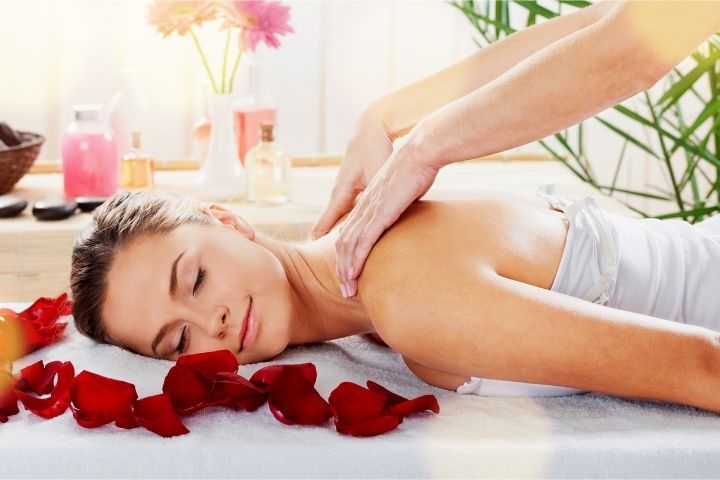 Becoming a massage therapist is your dream! You've set your sights on this exciting career, but you still ask yourself, "Are massage therapy programs even worth it?" Maybe you have been looking up "massage therapy classes near me" but you still have doubts about massage therapy programs and their benefits. Finding out how massage therapy certification programs could benefit you and your career is a great starting point for your new journey.
There are many different aspects of massage therapy programs to examine and weigh before deciding if a program is right for you. Massage therapy programs are more than just classes.
Enrolling in a great school is an investment of your energy, life, and finances. Are you wondering if such an investment could pay off? Continue reading to discover fundamental massage therapy methods, a massage therapy course description, and whether massage therapy programs are worth it to you.
Take the first step in your career journey today!
What qualifications could you strengthen when taking Massage Therapy Certification Programs?
Through the power of a touch, massage therapists increase relaxation and wellness in their clients1. This occupation requires certain qualifications and skills that enable the massage therapist to manipulate tired muscles and soft tissues of the body. By enrolling in massage therapy programs, you could strengthen the following qualities often found in massage therapists:
Communication Skills
Decision Making Skills
Empathy
Integrity
Physical Stamina
Physical Strength and Dexterity
Time-management Skills

2
These qualities make the job possible. Without compassion for others or the ability to work well with your hands, it would be hard to provide excellent massage services. Maybe you are a great communicator but need to enhance your time management skills? No worries! Massage Therapy Programs could help develop your skills and prepare you for different massage therapy methods.
What are the different Massage Therapy methods you could learn in Massage Therapy Certification Programs?
Are you passionate about specific types of massage therapy methods and techniques? Attending classes in massage therapy programs could give you the chance to learn and specialize in a variety of massage therapy methods, including:
Swedish massage
Deep-tissue massage
Sports-massage
And so much more!

1
As an aspiring massage therapist, you may want to cater to different clients and their massage needs. Massage therapy programs are a great way to do that by learning the different massage therapy methods and specializing in one or several modalities. If you are not sure what your specialty should be, massage therapy programs could help you discover the massage therapy methods you enjoy the most and the future responsibilities you could have as a massage therapist.
Gaining knowledge of the career: Massage Therapy Course Description
The massage therapy course description and purpose of massage therapy programs is to learn massage therapy modalities and responsibilities. Knowing how to perform these techniques could help you become a great massage therapist. Daily responsibilities you could learn in massage therapy programs include:
Discussing symptoms, medical history, and desired results with your clients
Evaluating clients to discover painful or tense areas of the body
Massage muscles and other soft tissues of the body
Educate clients on stretching, strengthening, overall relaxation, and good posture
Record clients' conditions and progress

1
Whether you are working with an injured client or simply helping someone de-stress, massage therapy programs could prepare you for the important tasks of a massage therapy career. Becoming ready for this profession could pay off in the long run and help you build a career you love. Now that you know massage therapy programs are worth it, let's find the massage therapy program made for you.
Finding the right "Massage Therapy classes near me"
Not all massage therapy programs are created equal. There are some things to keep in mind when searching "massage therapy classes near me." Looking up massage therapy certification programs in your area is a great place to start.
There you can begin to find answers to questions like: Is the school conveniently located? Do they offer day and night class schedules? Are the different massage therapy methods taught? Reading their massage therapy course description catalog could help you decide whether they have what you are looking for and if their massage therapy programs are right for you.
Stop searching "Massage therapy classes near me" and say yes to the Massage Therapy Programs at Mildred Elley! Our Pittsfield, New York City, and Albany Massage Therapy School is available for students looking to enter this rewarding career. In less than 2 years, you could earn an associate's degree from Mildred Elley's Massage Therapy Program. Certificate Programs are also available at the Albany and Pittsfield Campuses.
Our day, evening, weekend, and select online classes allow students to manage their busy schedules while receiving a higher education experience. At Mildred Elley, we want to give you the tools you need for a massage therapy career. What are you waiting for? Call Mildred Elley today and see how Massage Therapy programs could be worth it to you!
Learn more about Massage Therapy at Mildred Elley
---
Sources: