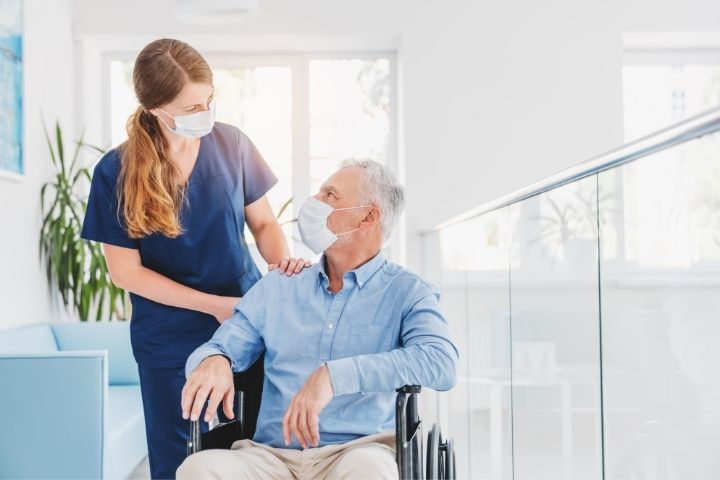 The healthcare industry is one of the most demanding yet rewarding career paths that a person could pursue. It takes a special type of person to work in this field. One that is caring and hardworking. Are you one of those people?
If you're looking to take the first step into your future career in the healthcare field, Licensed Practical Nurse programs can be a great way to learn the skills you will need. We will just explore a few, but there are many benefits of enrolling in Licensed Practical Nurse programs. Keep reading to learn about the top 3 benefits of enrolling in Practical Nurse school.
Discover how Practical Nurse school could transform your future.
The Opportunity to Meet State Requirements
The first, and potentially most important benefit of enrolling in Licensed Practical Nurse programs, is that it could help you understand how to meet the requirements to become a practical nurse.
LPNs must complete an approved educational program. These programs award a certificate or diploma and typically take about 1 year to complete, but can sometimes take longer (1). Through LPN training programs, you'll learn how to perform the typical duties of an LPN which could include:
Monitor patients' health and vital signs including blood pressure checks and temperature checks
Administer basic care such as tending to wounds
Provide basic comfort for patients
Ensure that patients are comfortable and are being well cared for
Keep record of patients' health: This could include but is not limited to their family history, diagnoses, medications, progress, and any other medical issues
And more! (2)
Specific duties of LPN's may vary depending on work settings and states in which they work. By attending an LPN program, you could be on your way to meeting the requirements to become a practical nurse.
Prepare for Licensure with Licensed Practical Nurse Programs
After successfully completing a state-approved program, prospective LPN's will be eligible to take the National Council Licensure Examination (NCLEX-PN) (3). This exam is a standardized test that every state board uses to determine if a candidate is ready to become licensed as a nurse.
In order to work as an LPN, one must pass the NCLEX-PN exam. To do this, it is important to search for and enroll in the right licensed practical nurse program. The right program will help you to learn and prepare to take the NCLEX-PN exam and begin your rewarding career in the healthcare field. A thorough licensed practical nurse program, along with a bit of studying could help you prepare for the NCLEX so that you can begin your career helping others!
Discover the Qualities You May Need as an LPN
Another benefit of pursuing licensed practical nurse education and training is learning and understanding the qualities needed to be an efficient and personable LPN. These important qualities include (4):
Compassion: Licensed practical and licensed vocational nurses must be empathetic and caring toward the people they work with, and the patients they serve
Detail-oriented: LPNs need to be detail-oriented because they must make sure that patients get the correct care at the right time
Interpersonal skills: Interacting with patients and other healthcare providers is a big part of the job
Patience: LPNs should be patient so they can cope with any stress that stems from providing care to sick or injured patients
Physical stamina: LPNs should be comfortable performing physical tasks, such as bending over patients for long periods of time
Speaking skills: It is important that LPNs can communicate effectively to relay information about care, patients, etc.
Knowing and understanding the qualities necessary to become an efficient LPN is just the first step. Finding the right program could not only help you obtain these skills but could teach you how to apply them in a real-world setting.
Have you found yourself searching for "licensed practical nurse programs near me"? If so, consider enrolling in the practical nursing school at Mildred Elley. Mildred Elley conveniently offers Practical Nursing programs at the following locations:
The Practical Nursing programs at Mildred Elley combine classroom learning and supervised clinical experience to help you get the best experience possible and meet the educational requirements needed. They are designed to combine all three of the benefits we've highlighted, allowing you to have the chance to become a successful licensed practical nurse.
Our faculty wants to help you meet the requirements for becoming a certified LPN, prepare for licensure, and introduce you to the qualities you'll need as a nurse. If this program seems like the right fit for you, then there is no better time than the present to request information. Get started today and enroll in one of the Licensed Practical Nurse programs with Mildred Elley!
Don't wait any longer. Enroll in Practical Nurse school TODAY!
Sources